Please notice: After deleting an account, the information that you delete is also suspended for re-bind, KYC, and registration within 30 days after deleting.
How to delete
The path on the Web: "Personal avatar" → "Account Settings" → "Delete Account" and confirm all the statement details for deleting the account.
If your account has been verified KYC verification, please input the corresponding ID number that was submitted.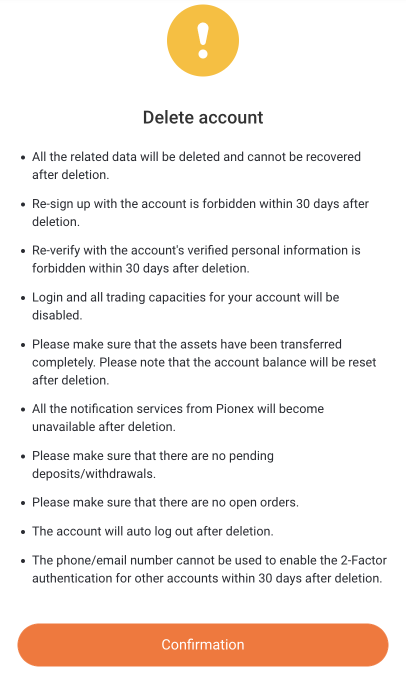 Cautions:
Please close all the orders of your account before the deletion.
The account's total balance must be lower than 10 USD.
Due to account safety, Pionex only supports the function of deleting accounts by self-service.
Pionex will NEVER PM/DM you via social community or ask for highly sensitive information about your account initiative.