Bonus Task: 1 Ticket
Have at least 1 Bitcoin Growth Bot created before 12/01 00:00:00 (UTC-5)
The previously created bot must stay active by 12/31 at 23:59:59 (UTC-5)
Rewards
By finishing different tasks, you can get winning tickets. The more tickets you get, the higher chance you may win the prize.
Of all eligible users,

1 user will be randomly chosen to receive 1 BTC as a reward
5 users will be randomly chosen to receive 0.01 BTC as rewards
30 users will be randomly chosen to receive 0.001 BTC as rewards

Pionex reserves the right to cancel or amend the Promotion or Promotion Rules at its sole discretion.
The awards will be distributed after 14 days when the promotion ends.
Wanna increase your winning odds? Check all the tasks here
---
Easy Steps to Start Earning Bitcoins
Two ways to start a Bitcoin Growth Trading Bot:
1) Copy the official bot with one click, or
2) set up one bot manually.
Copy the official trading bot with one click
*You still need to input your own investment amount in Bitcoins to start 🙂
---
or, Set up manually
On Pionex App
Step 1: Click 🔍 to search for trading pair
Step 2: Search for ETH/BTC
Step 3&4: Create a grid trading bot on ETH/BTC trading pair
Step 5: Input the investment amount in Bitcoin and create
On Pionex Website
Step 1: Log in to Pionex.com and click the "Trade" tab
Step 2&3: Search ETH and click "ETH/BTC"
Step 4: Choose "Grid Trading Bot" on the left side and use the AI strategy to start
---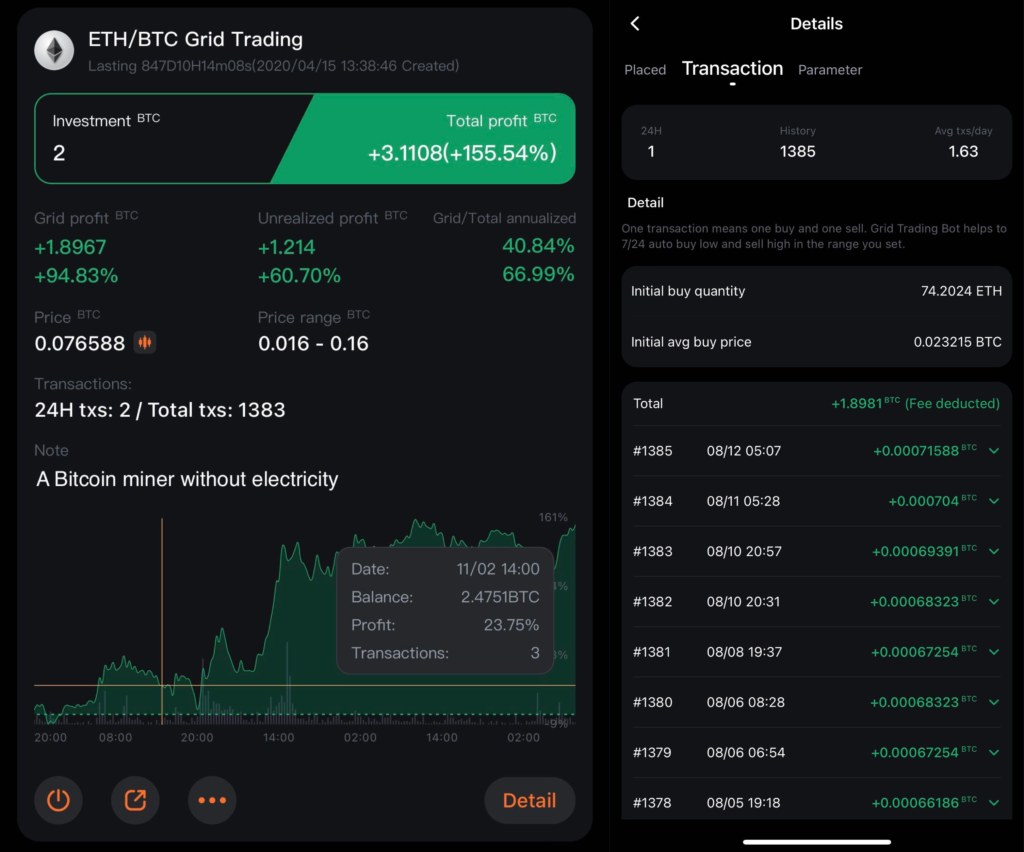 How do I earn Bitcoin every hour using a bot 🤨
In this post, I'm going to share how the Bitcoin growth bot work and why should you use it to earn BTC in the long run.
---